Pokemon Altered Emerald Game is the most downloaded and played pokemon rom hack of Emerald Version. Many new moves and scripts are being part of Pokemon Altered Emerald Download Version for GBA. This game is especially for the GBA platform and is created by luuma. The complete setup can be downloaded from the below link. Almost 386 new Pokemon are part of the game which makes the game more complex. The difficulty of the gameplay is increased from none to maximum and have a completely different environment. Let's have a look at some of the astonishing features of the game.
Basic Info about Pokemon Altered Emerald GBA Game:
Game Full Name: Pokemon Altered Emerald GBA Version.

Creator: Luuma

Platform: GBA

Language: English
Snapshots of the Gameplay: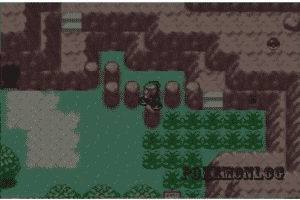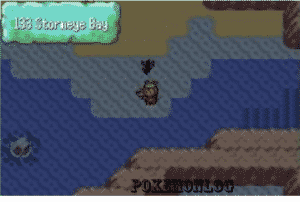 Complete Overview and Walkthrough of Pokemon Altered Emerald Version GBA:
The main area of the game is re-designed and have many UN-explored places. Some new pokemon from different Generations are part of the game which makes it more interesting and complex. Many pokemon have different abilities and types as well. These abilities may consist of their straightness or power as well. These powers and strength can be gained easily by the spent of time and various battles.
Explore the area which has some really amazing places on the map. Many of them are part of the map and have really nice graphics and environmental effects. A certain type of Battle and war effects are part of the game. The Signature abilities and moves are present in the game as they are being imported from another version of Emerald Hacks. Capture and catch different kind of new pokemon which have different kinds and types. Also, try Pokemon Johto League Showdown ROM  OR Pokemon Fire Ash Version
You can catch all of your favourite type of pokemon in the game as there are no such special efforts required for it. You will discover almost every type and Gen 1-7 Pokemon are present in the game which makes the pokedex of the game more advance. Also, the pokedex is not completed and the core task of the game is to complete the pokedex on time. Several kinds of evolutions are possible in the latest version and most of the pokemon are being evolved from the older pokemon types.
Moves and Abilities:
You will be wondering to the new moves and abilities which are being part of the game. They have been added to the pokemon for better performance. Now you will enjoy any kind of pokemon because of their awesome abilities and moves. Certain moves of many directions are part of the game in which a specific player can move in almost any direction. Also, try Pokemon Psychic Adventures ROM For Free Now.
The abilities of running is one of the coolest features in the game which can be enjoyed with almost any kind of pokemon. Catch a different kind of new pokemon in the area, which has the abilities to work for you.
Area and new Pokemon:

The area in this game is re-designed and have been edited from the original emerald version. Pokemon Altered Emerald is the only game with such an awesome design of Hoenn Region. The locations have been edited and new 3D elements have been added which makes the graphics effects more awesome. You will come to know that there are some new pokemon of about 417 new pokemon are part of the game and can be discovered in this area.
List of Some Amazing and Awesome Features in Pokemon Altered Emerald ROM GBA:
Having a new map and area.

Most of the pokemon are from Gen 1 to 7

About 417 new pokemon.

Re-design area of Hoenn Region.

Signatures abilities.

New moves are present.

Having some new sprites and tiles.

Rebalanced stats.

Having Physical and Special split.
Download Pokemon Altered Emerald Version For Free Now: