Pokemon Polished Crystal is the most famous and latest rom hack of Pokemon Crystal Version which is an English Hack.  Created and remaked by Rangi using the Crystal Based Game Setup. Area is new, new moves and pokemon from different generation are part of the Pokemon Polished Crystal Download Version. Features like new moves makes the game more awesome to play and compete with all of your rivals.  
Explore and Download the Game Quickly
In Pokemon Crystal Polished Version you have to play and defeat different kind of leagues in johto as well as in other regions. As the game can be run on GBC Devices and you can also run on PC or Android while installing the GBC Games Emulator. Official language of the game is English while you can switch your language too. The game basically comes in two parts one of the part name is faithful version in which nothing being changed, while in the normal version you will see changes and updates. Let's Move on! And Explore some of the interesting features and facts available in the game.
Full Game Info:
Game Name: Pokemon Polished Crystal

Platform: GBC

Language: English

Creator: Rangi

Size: Above 5 MB
Snapshots of the gameplay: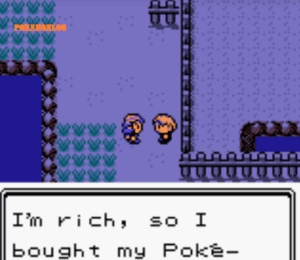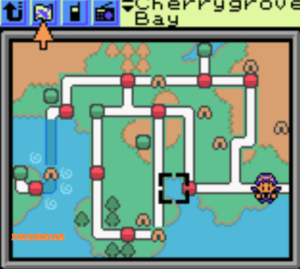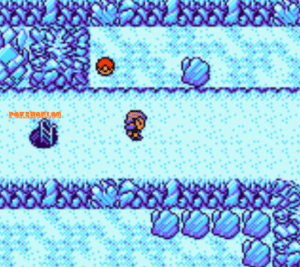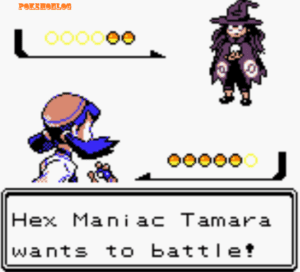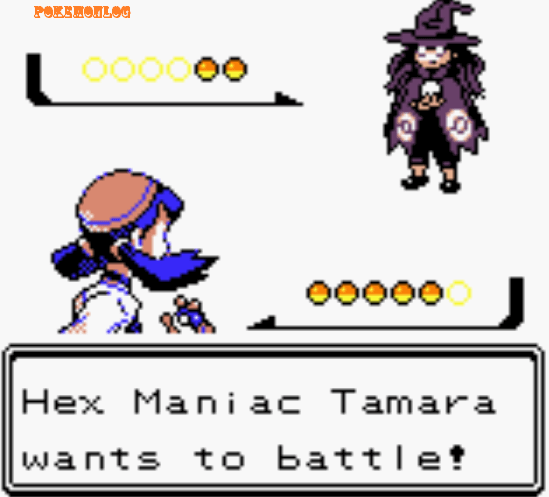 Complete Overview and Walkthrough of Pokemon Polished Crystal ROM GBC:
Perhaps you may have already played the Pokemon Crystal version in which the player have several new and old kind of challenges to meet. Now in this version there is nothing special and new in the storyline, all you have to do is to Play the main role in the area of New Bark Town, where you has to compete with several gym leaders and defeat several kind of leagues there. The main task for you is to discover the area and find some pokemon to complete the Pokedex like in Pokemon Orange Islands Version. Conquering Different kind of leagues are part of the game on which the game progress depends, simply move on to next place in the New Bark town you will face certain challenges of completing the  Leagues and Gyms. Also defeating Elite four is one of the challenging task that you have to complete.
Elite Four is one of the challenging league that you will face in this polished crystal version game because all Gym Leaders are strong enough and they are ready for different kind of fights and challenges to face.  Also, there are almost all the rivals who are ready for some serious kind of Challenges can be off many kinds and types. All you have to do, is to make sure that you have the best pokemon collection in your pokedex. After conquering the Elite Four League you can move to the Kanto region for further new challenges and missions. The Kanto region is full of various kind of adventurous places which can be enjoyable during the travel. Fight red is another big challenge for you. As you have some strong pokemon in your list, so you dont have to worry at all while competing with your competitors.  
Talking about the Difficulty level of the game, which is being changed alot and have some really difficult missions are waiting for you. All of yoru enemy are so strong and cannot be defeated easily while making progress in the game. As soon as defeat your enemies and move forward in the game you will realize that your HP Points are increased drastically. There are some new moves which can make your player movements in the area alot better than other pokemon characters moves. The Sprites of battles and grounds are updated which gives you a fresh look and make your interest level alot more than other pokemon rom hack available right now in the industry.
Faithful Version and Battle System:
As far as Faithful version is concerned you can download it too, but you have to keep one thing in mind that all the new changes are not available in this version. Means that The faithful patch does not change any Pokémon types or base stats, or any move attributes. This will be more familiar, but can have some odd consequences, like a Ghost trainer using a Ninetales that lacks STAB on its Shadow Ball. As far as battle system is concerned, it is changed alot from the previous rom hacks of pokemon. The animations and effects this time is changed with the insertion of some nice kind of slow moves and attack moves. Other features may includes the Sprites for each and everything has been changed and can be seen in the gameplay. Also try Pokemon Counter Attack ROM For free OR Pokemon Full Moon Version
List of Some Amazing Kind of Features in Pokemon Polished Crystal GBC ROM Download:
New moves and movesets.

New Sprites and Maps.

Storyline is same as the Crystal Version.

Tiles are new and having Physical and Special Splits.

Starters for your rivals are available.

Difficulty level of the game is increased.

All of your rivals have the choices of some new starters.

New Pokemon from different generations.

There are two patches, regular and "faithful".
Download Pokemon Polished Crystal Version for free: