Pokemon Spork is one of the famous fan made RMXP based game which available for free to download from Pokemonlog. Story of two siblings who are living in an area name as Ceolis Region. Download Pokemon Spork ROM For free with a bunch of updates in the new episode which is Episode 8. Face different kinds of challenges from the rivals as well the opposite team members on the way of Ceolis Region.
Explore and Download the Game Quickly
The game is created by Ice Cream Sand Witch for RPG Maker XP and the initial episode release was in 2016. It is available in the English version, and all the new updates are available in the final episode of 8. Even there are 18 Gyms in the area of Ceolis. Get ready to discover what are some special features available in the latest version.
Game File Info:
Game Name: Pokemon Spork
Release Year: 2016
Platform: RPG Maker XP
Language: English
Snapshots of the Gameplay: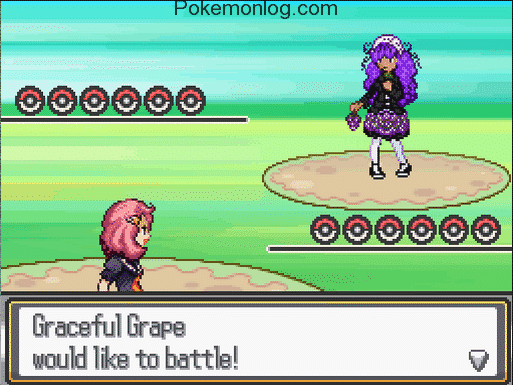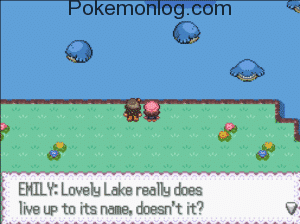 Complete Overview and Walkthrough of Pokemon Spork ROM For PC:
The storyline of the game is quite amazing and interesting to watch the whole gameplay. You and your sister name as Emily is living in the region of Ceolis which is quite an amazing place. Having some new species and more gyms located which makes the gameplay more vast and extensive to play all the missions like in Pokemon Wonder Guard ROM. Discover the area of Ceolis with your sister, and finally, you both will decide to join the league of ceolis, which is one of the famous league of the region. Joining it you both have to travel so far and face every kind of challenges on the area. Facing all of your rivals and enemies in the area will make the game a little bit more complex. It depends on you that how you tackle all those situations and move forward in the game. Select the first starter pokemon from the first legendary pokemon available in the pets category.
When you travel through the area of ceolis you will sometimes pass through the paths of Team Portal which is not an evil organization. They only keep an eye on your actions and keep a look on what paths you are using and all those features. Even their admins don't allow any kind of evil deeds in the area. So the whole area of Spork Universe there is no such things like evil or evil team like in Pokemon Moon Black 2 ROM Download. You can not say the Team Portal as Evil team because they have never done anything harmful to your status. In the team portal there are various characters who takes their own responsibilities very well. Like the Felicia is a magician and Quinn manages the issues of Water System. Even they have physical labors as well in the team, that's why their whole team is well managed and successful in the area. Remember that you are not in their team so, you have to struggle with your sister to win the league of ceolis.
Sea Stars:
There are various kinds of creatures living in the universe of Spork. During your adventure, you'll come across a species of beings called Sea Stars. They are not even humans nor you can say that they are pokemon. They are different from all the creatures living out there in the whole region. Even they are different from the pokemon available in the whole area. Some people says that they were the first inhabitants of Ceolis and have their own society. In all of your adventures, you will come across different skilled trainers of Sea Stars, as they have some skilled trainers among them, including one of the Ceolis League's Elite Four.
Battle System and Gyms:
The whole battle system is changed because it is a new fan made game for PC. Now all the rivals are present in the area and you will finally have a battle with the Sea Stars as well. They are quite strong and cannot be easily defeated, you have to use different kinds of tactics. The whole battle system is revamped with introducing some new features and updates in the moves and battle effects of the characters. Now the animations effects of battle are just mind-blowing, because we have never seen like them in previous versions. Also, try to download Pokemon Empyrean ROM Free
There are about 18 new gyms in the area of ceolis. The gym leaders are quite strong and they can train different characters at a time. First get some trainings from the trainers before moving forward for Ceolis league. Also, the gym leaders will challenge you from time to time as you move forward in the game. Their challenges may be sometimes more tough to complete.
List of Awesome Features in Pokemon Spork ROM Download for PC:
Nice Gameplay experience.
More Moves and Movesets
Ceolis has 18 Gyms.
Choose the starters from legendary pokemon available.
There are three EV Training centres available.
You can sing and join an idol group in the postgame
Nice collections of graphics.
Good Sound System.
All pokemon are happy by default.
Available in the English Language.
Download Pokemon Spork ROM For Free: