Pokemon Snakewood Download Version is one of the most trending hack and remake of Pokemon Ruby Version which created by Cutlerine as the first pokemon hack. As he is the lover of pokemon games like us, finally one of the interesting rom hack is ready to be played and installed. The complete walkthrough and gameplay of the Snakewood pokemon game are written by Cutlerine himself. Lot's of changes in the pokedex of the game is yet to be explored. See the tiles and sprites being changed from the ruby game.
Explore and Download the Game Quickly
Basic Info about Pokemon Snakewood:
Game Full Name: Pokemon Snakewood (Ruby) Version
Release Year: 2013
Creator: Cutlerine
A Remake of Pokemon Ruby Version.
Complete Walkthrough of Pokemon Snakewood GBA ROM:
Have you ever played the ruby version of pokemon game, which is one of the coolest and nicest game in the history of the pokemon game? So if yes, then there is some good news for you, the creator of the Snakewood Pokemon Game have used the main platform of the Ruby version. However, there are a lot of changes are yet to be explored which are completely changed. You can discover the main things like tiles and sprites in the game which remains the old ones like in the Ruby version. Also go for Pokemon Volt White Game OR Pokemon Sacred Gold NDS Game
Compete with the teams in the game as the area in the snakewood complete edition game is now changed from the ruby version. The gameplay is smooth but you will discover some kind of difficulty in the gameplay as the level of difficulty has been changed from basic to intermediate level. There are some fearful adventures on your way to explore and compete with your enemies. All of the Gyms leaders are present in their places and you have to defeat almost 8 of them.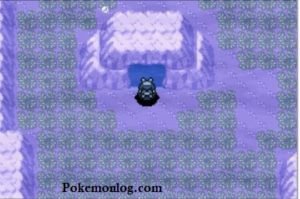 There are much mission which is mini in sizes and don't have that much importance, but you have to complete most of them. Collecting different coins and prizes Is part of the game and you have to defeat the gym leaders as well as the leagues to be the champion in the area.
Being a Pokemon Trainer:
As a Pokemon Trainer, you'll need to be prepared for anything. Here are some tips on being a successful Trainer in Pokemon Snakewood.
Being a successful Trainer in Pokemon Snakewood takes more than just catching Pokemon. You'll need to be able to train your Pokemon well, and know when to use them in battle. The best way to do this is by studying your opponents before you engage them in battle. This way, you'll know what their strengths and weaknesses are, and can take advantage of them.
In addition to being a smart trainer, you'll also need to be brave. There are many dangerous situations that you'll find yourself in during your journey through Pokemon Snakewood. You'll need to have the courage to face these challenges head-on if you want to become the ultimate Trainer.
Exploring the area and things:
In the fan-made game Pokemon Snakewood, players are able to customize their characters in a variety of ways. They can choose their gender, name, and appearance. Additionally, players can also choose from a variety of starter Pokemon.
Players are able to further customize their characters by selecting which region they want to start their journey in. There are a total of three regions to choose from: Kanto, Johto, and Hoenn. Each region has its own unique Pokemon species that can be found there.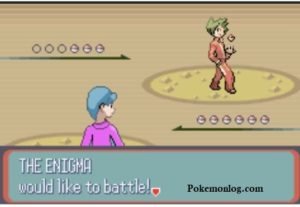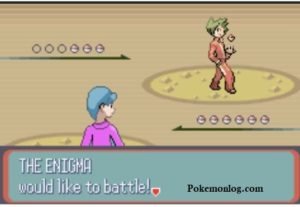 This level of customization allows players to create the perfect team of Pokemon for their journey through Snakewood. With so many possibilities, players are sure to have a unique experience every time they play.
Infinite TMs:
If you're a fan of the Pokemon games, then you know that TMs are a key part of training your pokemon. But what if I told you that there was a way to get infinite TMs? Well, there is, and it's called Pokemon Snakewood. It allows you to get an infinite number of TMs. How does it work? Well, when you defeat a trainer in battle, they will drop a TM. You can then pick it up and use it on any of your pokemon.
Not only does this make training your pokemon easier, but it also means that you can have access to any TM in the game. So if you're looking for an easy way to get ahead in the game, be sure to check out Pokemon Snakewood.
One way is to find the legendary Pokemon Zangoose. Zangoose will drop an infinite number of TMs when defeated. Another way to get an infinite number of TMs is to use the cheat code "TM99". This cheat code will give you 99 of every TM in the game. Also, try Pokemon The Last Fire Red Download (GBA) [2022]
Running Indoors:
In Pokémon Snakewood, running is an important mechanic that allows players to travel quickly and avoid enemy encounters. However, running indoors can be difficult, as there are often obstacles in the way.
In Pokémon Snakewood, running is a necessary part of gameplay. The player must run in order to avoid enemy attacks and reach objectives. However, sometimes running indoors can be difficult. This is because the game's camera is designed to follow the player's movements, and when the player runs indoors, the camera has a hard time keeping up. This can lead to the player losing their way or getting lost in the map. To avoid this, it is important to know how to run indoors in Pokémon Snakewood. Also, try Pokemon XD Glade of Darkness [2022 Updated]
There are two main ways to run indoors in Pokémon Snakewood. The first way is to use the game's auto-run feature. This can be accessed by pressing the B button while holding down the directional pad in the direction that the player wants to run. The second way is to manually control the character's movement with the directional pad.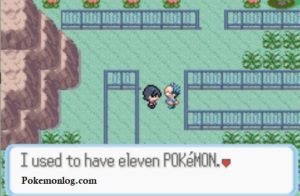 Compete with the Evil Teams:
As soon as you meet with Professor Birch, he is going to suggest to you some different kind of adventures. You don't have to take help from your friends as other teams. All you have to do is alone and find those evil teams and compete with them.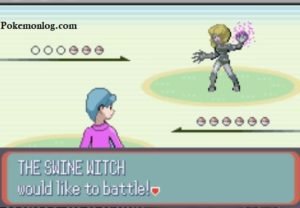 By competing with the Evil teams and bad people you are searching for your brother and the sister of Professor Birch. In Pokemon Snakewood GBA Download game, there are so many challenges and adventures on your way to come. So be ready to fight and battle with any kind of evil teams and members.
List of some Amazing Features:
Have a different storyline and gameplay.
Meet with other Pokemon Trainers.
Zombies are present in the area.
Nice graphics and items.
Find your brother and Professor Birch's sister.
Evil teams are present and ready to compete with you.
Agitated mood.
Complete the pokedex.
Pokemon from Generation IV and V.
New Fakemon is present in the area.
Defeat 8 Gym Leaders.
Also, you have to defeat the leagues to be the champion.
Tiles and Sprites.
Cutlerine has completely rewritten the gameplay.
There are many mini missions present in the game.
Download Snakewood Pokemon Game For Free Now: