Pokemon World Tournament is one of the best Pokemon rom hack game for all the PC Users. Get ready for awesome adventures coming in this game which inspires the player and search out for some creatures. Pokemon World Tournament ROM Download is remade by Wungsoo which have a new level of gym systems.
Explore and Download the Game Quickly
Lots of new pokemon are included from different generations which inspires the player to hunt for them. Traveling is one of the crucial part of the game in which you have to search out for some pokemon and train them. The main part of the game is challenging the opposite members and become the champion of this region. Let's dive into the detail section of this review to explore what are some of the awesome features available in the game.
Full Game Info:
Game Name: Pokemon World Tournament Version
Remake By: Wungsoo
Platform: PC/RMXP
Snapshots of the Gameplay: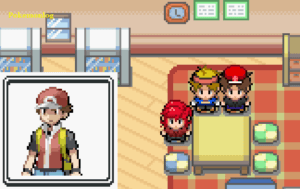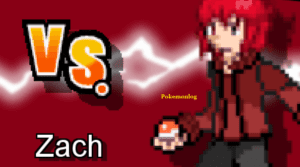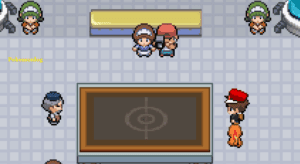 Complete Overview and Walkthrough of Pokemon World Tournament ROM Download:
A couple of years ago, gym systems were not a special thing where you dream to become the champion of this world. Funny fact is that there were no concept of becoming the champion of a specific region. Get ready for a change, infact a Big Change! Where you will become the hero and champion of this region where you will get all the pokemon available in this region for completing the pokedex like in Pokemon Nova ROM. There are a different kind of tournaments available in this region, so get yourself ready and trained as well because you must have to win all of the tournaments. By winning all of these tournaments, you will become the champion and top of the list of this region.
Professor is always with you, he is going to guide you how to get and find some pokemon. Some creatures are missing and you have to hunt for those missing creatures. Different Rival teams are present in this region which again makes the game more complex for you to complete it on time like in Pokemon Hoenn Adventures ROM Download. Some nice kind of graphics are now part of the game which makes it more unique and attractive for all the pokemon game lovers. If you are wondering that getting the Gym Badges will make you win in the game, its not the case this time. Pokemon World Tournament ROM Game progress does not depend at all on gym badges.
Challenges ahead:
Move on and challenge a different kind of trainers of this area. While challenging them, you have to make sure that you win all the battles as well. Because if you lose the challenges you are getting to lose this game easily and all of the game progress will be lost. Are ready for all the challenges from the rival team members. Once you choose any starter pokemon in the game, your rivals will also choose at that time. But you need to make sure that choose the best abilities Pokemon available in the list so that you can challenge someone at your guts. There are various new animations and tiles present in the game which makes the looks of the game more than any other pokemon rom hack.
Battle System:
All of your rival are ready for challenging you at any time. The battle systems of the game is enhanced alot. New moves are part of the game which means that your character can move in any direction you want. Keep in mind that your rivals have the best pokemon list available, so you have to careful while challenging them. You will never be able to win this game if all of your pokemon are not fully ready. For making sure that you win all the battles that you are being challenged by the rival members, you need to make sure that you trained all of your pokemon on time just after catching them. Wild pokemon are also part of the game which can be hunt in the jungle area. Also, try Pokemon Origin Fire Red 3D
List of Some Amazing Kind of features in Pokemon World Tournament ROM Download:
Plot and storyline of the game is changing.
Graphics are enhanced.
Moves and movesets are changed.
Gym Badges are not usable.
Become the Champion of this world and region.
Player can jump and run in between the buildings.
Speed of the player is increased.
3D Effects.
Animations in battle.
Download Pokemon World Tournament ROM For Free: