Pokemon Crush is one of the interesting rom hack of Pokemon Ruby version where the main player have a lot of adventures to do in the area. Once a caregiven man came long time ago in this area he has a sad storyline. While reading the storyline of the game it feels so adventurous and crazy pokemon cursh gba game to download.
Explore and Download the Game Quickly
The remaker name is RedMort who have included so many new features which makes the game special and made more adventurous than ever. The player have to spend countless of hours in exploring the area and catching some exciting and funny pokemon available in the area. Ofcourse the region allotted in the game is vast and have a large number of pokemon characters living here. Let's move forward and discover some amazing features and hacks of the game before going to download it.
Game File Info:
Game Name: Pokemon Crush
Platform: GBA
Languages: Spanish and English
Remake from Pokemon Ruby
Remake by: RedMort
Snapshots of the Gameplay: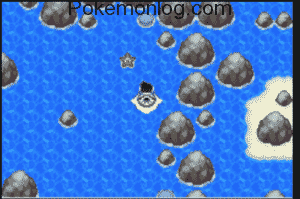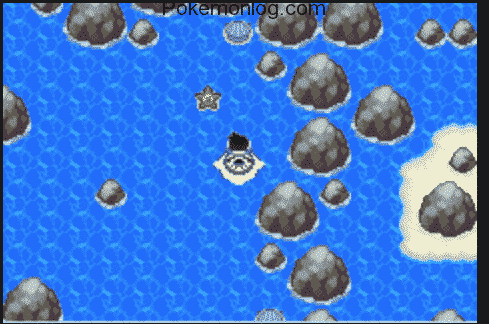 Complete Overview and Walkthrough of Pokemon Cursh Ruby GBA ROM:
Long time ago there lived an extreme well human being who was a caregiver to a large number of pokemon. Wherever he found the pokemon he treated them in well manner and even work as nurse for their wound to heal as fast as it can. There are different mysteries happened with him but the one that he remember always and the one which is stated in various storytelling blogs and books is about a Pokemon name as Marowak. He treated the Marowak well, when he found it in the wounded conditions, he work for it to heal faster and become healthy as faster as it can but the Marowak betrayed him. Long story short, there are various mysteries happened in this area, as this area is well populated with vaious kinds and types of pokemon.
One thing to keep in mind that the caregiver was sure that the Marowak described was the same Marowak as appeared in the news as he saw in the local tv channel. He was damn sure about this Marowak because he has spent more time than anyone else all those years ago like in Pokemon Renegade Platinum Latest. Now he intended that he needed to go. He made to leave the farm and go to the last reported place that the Marowak has appeared. However, he wasn't given the time to leave. Some people sad that the Marowak is now changed and he had returned to the area, and it darted towards the farm. It stopped just short of the farm gate, tired and angry, collapsing out of fatigue.
Moving and Catching Pokemon:
Moving forward and catching different kinds of pokemon like charmander, you will find him in the wounded condition and you have to heal him. Some nice collections of tools makes these process easy for you as you are a young trainer and caregiver as well. Dreaming big to become a pokemon master one day and have a large collection of pokemon working under you like in Pokemon Silver Yellow ROM. But that will only be possible if you have a straight path of becoming a master of pokemon and have missions completed in the game. Some serious missions like the fights with enemies are part of the game which makes the game more flexible for you to complete each and every pokemon mission and task.
Battle System and Graphics:
As far as the battle system is concerend, there are more changes in the moves as well as the attack modes of the player to do attacks in the battles. Some nice collections of 3D Graphhics and mechanics of the battle effects are updated which makes this hack more popular among all the previous version of pokemon ruby rom that we have downloaded and played. Graphics are improved overall and you will see a completely different look in the game as they are changed, now the old pokemon from different generations also look different. There are new pokeballs from different generations as well which are nicely designed with a new look, this way this game is a complete package of entertainment and fun. You may also like Pokemon Blazing Emerald ROM
List of Some Amazing Features in Pokemon Crush GBA ROM Download:
Having a new storyline.
The initial story makes the player motivated.
Having some new graphics and moves.
HMs and TMs are part of the game.
Missions are different and difficulty level is increased.
Challenge different rivals.
Enemies are ready for challeneges.
New pokemon from different generations.
Having nice music.
Physical/Special Split.
Download Pokemon Crush New Version for Free: