Pokemon Orb is a rom hack of Pokemon Gold which is last updated on Jan 2018. Become the Pokemon Champion of the Fornes Region by competing different trainers of the region. Pokemon Orb download rom hack from pokemonlog which provides the working download link. Various kinds of features like new moves and storyline makes the game hit of the year 2017.
Play the game on your GBC platform easily as this is a GBC rom hack. In 1999 Ash was the main character who was a Pokemon Champion and now it all over to you for becoming the Pokemon Master. Main Language of the game is English. Let's move onto the detail section of this article and find what are some of the amazing features available in the game.
Complete Game Info:
Game Name: Pokemon Orb ROM
Status: Complete
Last Update: Jan 2018
Hack of: Pokemon Gold
Region: Fornes
Snapshots of the Gameplay: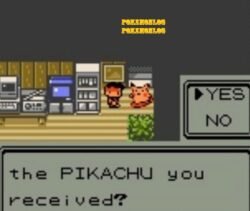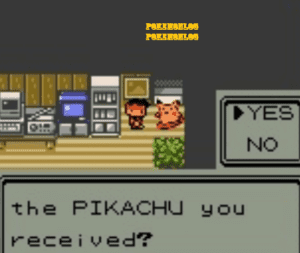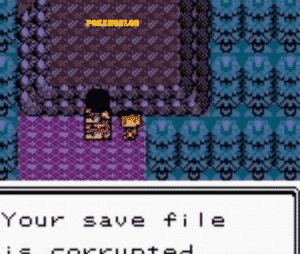 Complete Overview and Walkthrough of Pokemon Orb GBC ROM Download:
Start the game with a big dream of becoming the Pokemon Master in the game. Once there was a boy named as Ash back in 1999. He became the pokemon master as he had the abilities at that time. Back in 2000, there was another guy named as Ace, who also become the Pokemon Champion by defeating the first guy Ash like in Pokemon Ash Gray ROM. They have always a battle in between them because they became of their selves and in an area, there may be only one Pokemon Champion who can rule over the area. That was the main problem and reason too that motivate both of them to fight with one another so that one can remain the champion of this region.
Fornes is the region near to Kanto, in fact to the west of Kanto region. Where different kinds of characters and creatures are inhabiting and they are facing just one problem of peace. Now you have two different tasks to complete. First, you have to become the Pokemon Champion by defeating all of your opponent's teams and individuals. After becoming the pokemon champion you will have the second task left behind and that is to bring on the peace back in the beloved region of fornes. These two are the big dreams which can be completed if you play the game in such dedication and having a full concentration as well. Some cool kinds of battle effects and animations are also part of the game which makes the pokemon orb gbc game more amazing for all the pokemon rom hack lovers and players. In fact, they are different from the previous hacks of pokemon gold that you have played so far.
About the Evil Organization:
An evil organization name as Vice Team is present in the fornes region which has destroyed the peace process of this area. All you have to do is to make sure that you compete with the evil organization in any way. For defeating them you have to use some tactics. Even you have been given the option of choosing the 2 starters from the given list. You can catch a different kind of pokemon from the area and move on with them by training them. Saving your hometown is your dream and this can be possible if you have trained all of your pokemon well on time. Also, try Pokemon Battle Ultimate Version Download
New Maps and Events:
There are new maps included in the area which can be helpful for you to discover different kinds of creatures and pokemon in the area. Maps may be super helpful if you understand its usage and it can direct you to find the new pokemon for completing your pokedex. Some new kinds of events are part of the game which makes the game more amazing than any other rom hack of pokemon gold. There are various kinds of missions available in which these small kinds of events are present which should be completed on time before completing the game on time.
List of Some Amazing Features in Pokemon Orb Download GBC ROM:
Having some new maps and events.
Cannot use the bicycle. (You can use NRG-500 instead)
There are new Gym leaders for challenging.
Moves and movesets are entirely new.
The storyline of the game is different.
Pokemon from different generations and the Sinnoh region.
Elite Four and some new Fakemons.
Catch up to 250 Pokemon.
Move-in between the buildings.
Graphics and sound effects are just awesome.
Download Pokemon Orb GBC Free Version: