Pokemon Sweet Version Download (Working 100%)
Pokemon Sweet Version Game Download is available now on Pokemonlog.com which having a very interesting storyline. There is a good news for all the sweet lovers in Pokemon Sweet Game GBA. The storyline of the game mainly revolves around a concept where you have to collect the different Candified type of Pokemon in the game. Also, the Pokedex of the game is updated to the new version. This is also a remake of Pokemon Fire Red Version which author by Ephraim225.
Basic Info About Pokemon Sweet Version Game Download:
Game Full Name: Pokemon Sweet Version GBA
Author: Ephraim225
A remake of FireRed Version.
Game Size: Above 10MB
Snapshots of Pokemon Sweet Version For Free Download: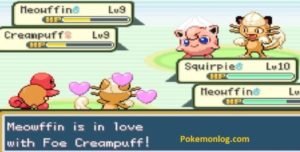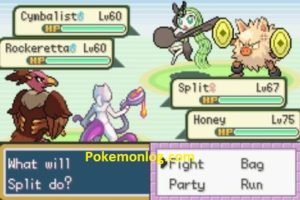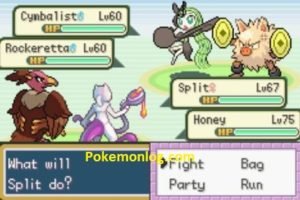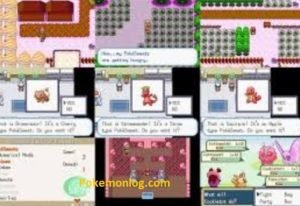 Complete Walkthrough and Gameplay of Pokemon Sweet Version GBA Game:
If you are a sweet lover and also play the Pokemon games, then here is great news for you. You must have to try this game at least one time. Having certain new maps included in the game which increases the interest of all the players playing the game. The Complete storyline of Sweet Version Pokemon Game revolves around collecting the different codified type of Pokemon in the area.
As the area assigned to you is Kanto, but there are a lot of changes have been made. Now the area looks like a completely new version of the Kanto region. You have to discover certain things in the area such as the Candified Pokemon and Fakemon in it. The Venusaur Pokemon Character have now beautiful cherries on its back, WOW! That's a really amazing look to watch and play.
About PokeSweets:
In the Pokemon Sweet Version GBA Game download, you have to collect different PokeSweets which are really necessary and one of the major part of the game. Around 151 PokeSweets are present in the game which need a character to capture it and collect them in a box. You can also try Pokemon Ranger NDS ROM OR Pokemon Dark Cry Game
Remember that after capturing, you don't need any trading at all. As we seen in different Pokemon Games, the main character has to do the trading process as well. In this remake of Pokemon FireRed, you don't need any certain type of trading at all.
About the Battle System:
There are several changes and updates which are present in the Pokemon Sweet Game Download. You have to be properly trained while playing the game. Some new 3D and 2D effects are present in the game which is quite amazing to experience.
As we know that the PokeSweets are from a different generation. Some of them are from Gen 1 to 5 and few of them are from Gen 6 as well. The new music for playing the battle has been updated from the previous version.
Some Best Features of Pokemon Sweet Version GBA Download:
Entirely new and amazing region.
Kanto region with lots of new features and updates.
The Game is more interesting than FireRed Version.
A rematch of Gym leaders.
PokeSweets from Gen 6 are also present in the game.
New Graphics and 3D effects to experience.
Music has been updated with lots of new lyrics.
Now you can steal your Sweetrolls.
Download Pokemon Sweet Version GBA For Free Now: