Pokemon Creepy Black ROM is an interesting and strange type pokemon fire red rom hack which is made by Creepy. Some people call it creepy pasta, the language of this game is English and the main player has to discover the area in a different manner. It is an ordinary hack instead have creepypasta along. The main difference between fire red and this version is that the red remains the same but his pokemon didn't cycle.
After the intro is finished, you will have to meet with a Ghost pokemon who is at your party. Professor Oak will do the usual speech and after that, you can start the game with an intro session. Input the Gender type and you are good to go. Let's move on and explore some amazing features in the game.
Game File Info:
Game Name: Pokemon Creepy Black (CreepyPasta)
Platform: GBA
Release: Beta
A remake of Fire Red
Author: Creepy
Screenshots of the Gameplay: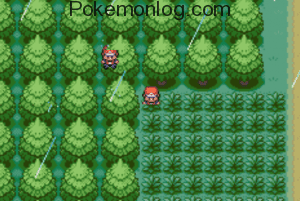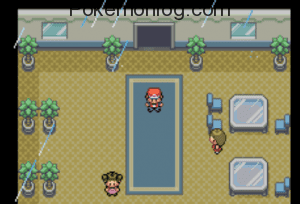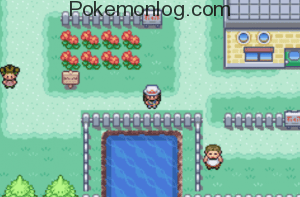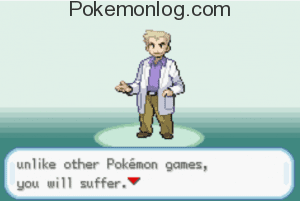 Complete Overview and Walkthrough of Pokemon Creepy Black ROM:
After the intro section, the player is introduced to the gender selection. You will input the gender and will move forward, remember that this rom hack is completely different from the regular or normal rom hacks of fire red. Even some people consider it as the Pokemon Black rom hack, its name is like that. There is a Ghost type pokemon which is there in your party and he will appear from nowhere and will start the conversations with you. When using the Ghost Pokemon to battle, you will feel some amazing experience in the game. The battle effects are more amazing and have different animation effects as well. Now your opponents cannot move. There is only a move named Curse in your Fight menu. Choose it, your screen will turn to black.
One amazing thing about the battle screen is that it will re-appear soon as possible but the amazing thing is that your opponent don't have a pokemon with them. You can keep enjoying the pokemon with some special effects. You can heard the cry of that opponent but in a very much lower pitch and it has been distorted. Curse move is one of the special move that you can experience in the game. What's even stranger is after using the Curse move on any trainer you face, the sprites of trainer is gone. These are some amazing features that the game contains and have better UI this time. Instead, a tombstone like the ones at Lavender Tower has replaced that trainer!
Tombstones:
Looking at tombstones. This old man is your character at this point, you would have no Pokemon on you and the overworld would be completely empty, featuring only the tombstones of the trainers that you used curse on, though you could go anywhere in the Pokemon world like in Pokemon Fire Red Randomizer . Granted! Your movement was very limited and, oddly enough, no matter where you went, you would only hear the music of lavender town on an infinite loop. Eventually, you would make your way back to Pallet Town, where the game first began and upon entering your house.
The screen would cut to black yet again showing you a montage of all the Pokemon and trainers that you would use, curse on, and essentially killed. You would see yet another cut to black and be presented with the battle screen.
Atmosphere in the game:
Talking about the atmosphere and overall graphics, there are several changes that happened to the graphics and UI of the game. The entire graphics effects and animations are changed and updated. In the game you can feel a terrible, scary atmosphere with the infinite loop of the soundtrack Lavender Town. As we know that Lavender Town have several ghost effects and overall it is a very scary place to visit like in Pokemon Rumble Rush . Everyone doesn't like this soundtrack because it is too haunted. You will feel the terrible music and animations effects in the game which makes it more unique than other version. But it is the main music of this version, so you cannot change anything unless you turn off the volume. That's why I have said that this is not the casual game you have played so far.
Overall graphics in the game has been updated with the snow and rain effects. Now the moves effects are enhanced and you will feel some changed when the characater is moving along the way. There are special moves for characaters which are new. Even the legendaries have some special move effects as well. You will soon feel the changes in the moves. Talking about the legendaries you can catch them with some special tactics which can be taught at the professor lab. Professor is always there to help you. The Assistant of professor will help you to get the legendary pokemon as soon as possible. Some pokemon are wild type and you can catch them with special skills. These skills can be improved with practicing more and more.
Amazing Features to Explore in Pokemon Creepy Black ROM Download:
Having new pokeballs and graphics.
Overall animations are updated.
Some new pokemon from Jhoto.
Lavender Town is ghost affected.
Having new HP System
Day and night system is updated.
Fight menu is updated.
No Pokemon at your opponent's side
Using the Curse move on any trainer you face
Special moves and movesets.
Move around the places where you are not been there.
Special access to hidden places.
Download Pokemon Creepy Black ROM For Free: