Pokemon Legends is one of the special rom hack of Pokemon Fire red version. The current version of this rom hack is v2.5 which is developed by Scompi. There are several new updates available in the latest version which makes the rom hack more advance than any other rom hack of fire red version. The main player have to play several new mini missions which makes the gameplay more interesting than ever. The region in this legends pokemon game is entirely new and you will experience a brand new gameplay because in this region there are plenty of new creatures and things to discover and own. Roam around in the area so that you can have the best experience of playing the entire game and all the missions inside it.
Explore and Download the Game Quickly
Game File info:
Game Name: Pokemon Legends
Remake of Pokemon Fire Red
Current Version: v2.50
Game Size: 7.82 MB
Snapshots of the Gameplay: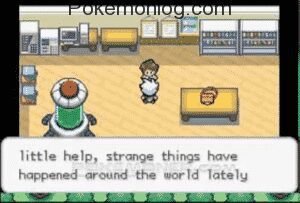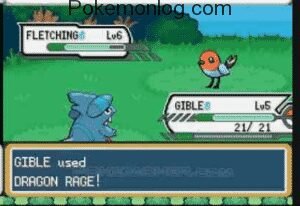 Complete Overview and Walkthrough of Pokemon Legends Rom Hack:
As the game starts there are several things to note, the main screen display has been changed and there are few changes in the menu. If you are going to compare it with other rom hacks of pokemon fire red version then this might surprise you because the necessary changes which has been made makes the game unique among all the other rom hacks. As far as the storyline of the game is concerend, it make a record because the author has made some serious changes in the gameplan and all the missions has been re-written. This makes the gameplay mode of this current verison stand out among all the important rom hacks of fire red versions.
The mini missions in the game are designed in a way that can be enjoyed alot because there are few updates which will make you feel more interested in playing all the missions and making some good remarks in the gameplay like in Pokemon Flora Sky Rebirth Download. These small changes such as the little bug of walking of the main character makes the gameplay more smoother than any other rom hack. The main character can now travel to Johto region which is again one of the special feature that we were waiting. In fact this feature was not available in the last or previous verison which is a big clue of the fact that more interactable and interesting changes are coming along the way.
While exploring the main area, you will experience one of the special feature of the game which is meetings with new and old friends. Of course all the old friends are on the list and you will surely want to meet them in a private space like in Pokemon Adventures Yellow Chapter. These kinds of features makes the game stand out among all the popular rom hacks of fire red and emerald versions. A lot of new and old bugs has been fixed which makes the game more flexible in way that you can experience the gamplay without any interruption. Complete all the missions and catch as many pokemon as you want because catching of pokemon is one of the special feature that the game contains.
Running Indoors:
Indoor running is an option for Pokémon trainers who live in areas with cold winters, or those trainers who prefer to avoid the sun. The game allows for trainers to use their Pokémon's power to generate light, eliminating the need for a trail. Indoor running can also be used as part of training sessions that simulate different terrains like sand and rock. Many are not catching the same bugs, birds, and even doughnuts that others are catching. While it may seem like an easy fix to simply download the game, there are a few other considerations that should be taken into account before getting started. The first consideration is how much space you have available for this type of activity.
Running indoors in the Pokemon Legends game is surprisingly realistic. Players are able to use their everyday surroundings as their running track, or they can create a custom track of their own design. The player's avatar also has the option to shape shift into a legendary Pokemon, which is sure to bring on some nostalgia for any longtime fans of the series. As a result, they are often seen outside in parks, historical landmarks, and other areas searching for Pokémon. Many of these players also enjoy playing indoors when it is too cold outside, rainy, or when the sun goes down. This idea of playing indoors can be traced back to the popular Nintendo game "Super Smash Bros.
Graphics and Sprites:
Graphics and sprites are two features that make this game fun and engaging, as well as bringing the Pokemon world alive. With 3D graphics, you can see your surroundings in more detail, making it easier to catch Pokemon or attack enemies. With sprites, you have a representation of your character outside of battles, which provides personality and variety to the game. Graphics have come a long way since the early days of gaming. From bright, colorful, and cartoony graphics to more realistic graphics that are rendered in 3D. Graphics are not only important for immersion but also give players hints about their surroundings. Sprites are 2D graphics that are placed on top of background images to produce depth on the screen. They were one of the first ways games tried to mimic depth on their screens.
For an avid Pokemon fan, there is a new way to get your fix. Developers have recently released a new mobile game, Pokemon Legends, which seeks to combine the beloved card-collecting and battling of the original games with a more interactive town-building mechanic. Players have been drawn in by the nostalgia of playing an updated version of their favorite childhood video game series while also enjoying some fresh twists on gameplay. There are a number of graphics and sprites that have been given significantly more detail from the original series to the remake. In addition, there are also a number of 2D animations that have been created with an even higher level of detail.
Fairy Type:
In the Pokemon Legends series, there are different types of fairy type Pokemon. For example, the fairy type Zubat has been seen to have a high defense and special defense power as well as a very high speed stat. In addition, the fairy type is said to have a good resistance against dark-type attacks. The game features three new types: Fairy, Poison and Steel. Fairy type is relatively new to the world of Pokemon and has not been seen in any other games. It is weak against Poison type but strong against Rock and Ice types.
Fairy type in Pokemon Legends is a new classification of the franchise's rich and diverse creature types. These creatures are based on fairies and other supernatural beings in mythology, folklore, and children's stories. This classification was announced in the trailer for the upcoming Pokemon Sun & Moon games at this year's E3 to much applause from fans. Fairy type in it is an alternate typing introduced in Generation 6 of the game. It brings a whole new element to battle, giving certain advantages when it comes to taking on Electric or Poison-type Pokémon.
Walk around the Region:
The walking ability and feature of the main character as well as the other characters has been improved. Now you will see alot of new features such as walking in different style. Also, the physics of all the moves has been improved and you will experience changes in the latest version, because we have personally experienced some changes in the moves of all the players. Even there are some new moves which are added which makes the gameplay experience a lot more different than any other version.
This way there are several new moves which are part of the game and can be seen in different characters. Now walk and move in an entierly different way. There are some new animations of walk and moves which makes the game stand out among all the other hacks.
Some Important Features in Pokemon Legends ROM GBA:
The background effects are entierly new.
Moves and movesets are different.
Storyline is more interesting.
The player have more physiques.
You can travel to Johto region.
Meet with old and new friends.
Walk around the city in new manner.
More different sound and visual effects.
Animations are different than previous verison.
Download Pokemon Legends Version for Free: