Pokemon Tree of Life ROM Download
Last updated on March 25th, 2019 at 09:45 pm
Pokemon Tree of Life ROM is one of the interesting Fire Red hack which is now available on pokmonlog website. The Full Working link of Pokemon Tree Of Life ROM Download is given at the end of this article. You will explore some awesome adventures places in the new region. The Storyline of the game is completely based upon the hero and saving of the region from evil forces. One of the best GBA Hack of Fire Red ROM which is now available in English language and is created by Munichtastics. Let's explore the awesome and hidden features of the game.
Basic Info About Pokemon Tree of Life GBA ROM Download
Game Full Name: Pokemon Tree of Life Version

Language: English

Platform: GBA

Remake of Fire Red.
Snapshots of the Gameplay: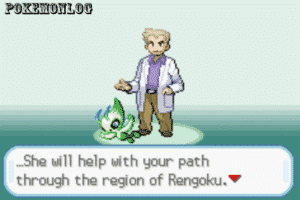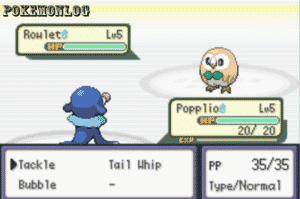 Complete Overview and Walkthrough of Pokemon Tree of Life Download GBA:
As soon as the game starts you will explore the hidden features which are awesome and makes the game more perfect to play. More new pokemon from Gen 1 to 7 has been part of the game. One Night Suddenly you wake up and find yourself in place which is totally unknown to you. The region name is Rengoku and the people of this region demands something special from you. You have to play the game and find out who are those people who are destroying the environment of this place.
Various kind of new features has been added to the move of the player. Now you can run inside the buildings and make more adventures. As soon as you discover the evil forces which are constantly trying to destroy the peace in the region you will be awarded great. You are playing the game as the hero of the game and have plenty of features pending in the game. Many Mysterious places are waiting for your visit and you have to discover those places as well.
There are a lot of puzzles and sidequests in the game which makes the game more awesome to play and discover some new places. Helping people and saving them from the evil forces makes you stronger and feel happy. For Becoming the pokemon master in the region you will have to train a different kind of pokemon and make some awesome teams. 
Pokemon and Starters:
In the game, you will come to know that there are new pokemon from different generations. Like most of them are from Gen 1 to 7. These pokemon are included in the pokedex, hence the pokedex is updated one and having some slots empty for you.
As soon as you start the game, you will be given the starter pokemon which makes it easy for you to play different missions. These starter pokemon will always be with you in almost all the mission. You can explore different places and elements in the area with the help of these starters.
Catching Pokemon:
The main thing to do In this game is to capture different types and kind of pokemon. Because with catching different pokemon you will gain more and more exp points. With these Exp Points, you can achieve some different kind of tasks and unlock certain locations. Also, the battle system is upgraded with the addition of some new graphics and effects. There are some new animations included in the game which makes the game more awesome. You should try Pokemon Fire Ash ROM  OR Pokemon Psychic Adventures Game
Disclaimer: Pokemonlog.com Don't Provide ant Type of Hack, Crack, Patch, Mod and Virus Containing Download setups. All the Setups given here for downloading purpose are 100% Tested and Working. If you find download Link not working or broken then report us contact@pokemonlog.com 
List of Some Amazing and Astonishing Features in Pokemon Tree of Life ROM:
Nice Graphics and Background effects.

Having Pokemon from Gen 1 to 7.

New Maps and Scripts.

Best Repel System and some new events.

Increase EXP on catching pokemon.

Having Sidequests and quests.

Fairy type and many rivals.
Download Pokemon Tree of Life (Pokemon Tempus) Free Now: