Pokemon Amethyst is one of  RPG Maker XP Based game which is created by one of the famous scripter named as Wichu. The game has been made with the help of Pokemon Essentials. In the pokemon Amethyst download version, you will soon came to know that the brand new region named as Shika Region. As this region lies at the east of Hoenn Region which is large and vast in size. There are almost 493 Pokemon to capture and discover in this area.  You will soon came to know that it is made in Advance style due to the limitations of RMXP (no 3D) resources, but features improved graphics over the GBA games which makes the game more unique and interesting than any other version. Let's Explore what are some of the special features and facts available in this game
Explore and Download the Game Quickly
Complete File Info:
Full Game Name: Pokemon Amethyst Version

Platform: RMXP

Creator: Wichu
Snapshots of the Gameplay: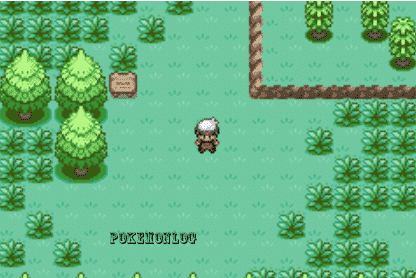 Complete Overview and Walkthrough of Pokemon Amethyst ROM Download:
The main story of Amethyst starts with the introduction session of gender discriminations, which one to choose, male or female.  You are playing the game as a young Trainer who will be hunting for some pokemon in this region like in Pokemon Alchemist ROM Download. The main region which you are currently living is named as Hazelet Town. As your best friend is living in neighbourhood and he awakes you up by your best friend to collect your first Pokémon. As the Professor is calling you to choose from all the starter pokemon available. These starters have their own abilities and features. Professor Maple is one of the leading role in this region which have different starter pokemon. Route 47 have some amazing kind of mysterious things happening.
Many new Enemies teams are present in the area where you are currently moving here and there. Some of them are really stronger than you and some of them are not able to compete with you similar to Pokemon Spirit Gold ROM. All you have to do is to control different kind of pokemon especially the wild type of pokemon in the main area. Because they have certain types of abilities which can be obtained from them once they are properly being trained.
Hazelet Town:
One of the special place name as Hazelet Town where you are currently moving on with your mom. All of your friends and rival teams are present in this town. This is a small town situated in south Shika as you know Shika is the most dominant place for capturing pokemon. Also, shika is the home to the hero. The Professor Maple is also living here and will be instructing you from this region. The northern exit of the town brings you to Hazelet Woods.
Rainglade Town
This is one of the remote town which is present near by the area. It is surrounded by verdant forests which are really amazing places to visit and explore some hidden secrets. Also this area is the home of the Pokémon Academy where trainers get trained in this academy. The most successful students will eventually have the chance to enroll in the prestigious Pokémon Trainers' University, on the mainland far north of Rainglade.
List of Some Amazing Features and Facts in Pokemon Amethyst ROM Download:
Hazelet Town.

New Scripts and Maps.

Pokemon from different Generations.

Wetherill Woods (West).

Larget Forest is Present.

Everbloom Path

Several new Starters are present.

Bug types new pokemon are present.

The Pokedex is updated.

Most of the rival teams are present.
Download Pokemon Amethyst Version For Free: