Pokemon Cloud White ROM [Updated 2018]
Last updated on November 29th, 2018 at 10:16 pm
Get the Pokemon Cloud White ROM full and final version from Pokemonlog.com, having lots of new features this time. Cloud white is also a hack of FireRed ROM, which is done by Shogun. The overall storyline of pokemon cloud white version is amazing, having different missions and tasks. There were a lot of fans in the first two months of the game. The UI and graphics are really amazing and attractive. The new battle system will have a certain impact of having a decent gameplay like Pokemon Sage version.
New Battle environments have been in the eyes of people and gamers. Some new Pokemons are there to serve you during the game. One of the interesting features of the game is that it is in the English as well as in the French language also. Now the people who can understand the French can enjoy the game in its full joy. Actually, the storyline follows the original Fire red rom storyline.  As after that, a new adventure will start for your hero across an amount of 5 regions.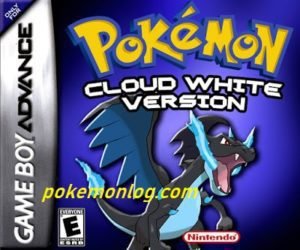 Information on Pokemon Cloud White ROM:
Name of ROM: Pokemon Cloud White GBA ROM
Creator Name: Shogun
Language: English and French
Version: 1.02
Pokemon Cloud White ROM Screenshots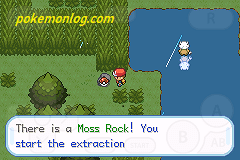 Walkthrough of Pokemon White Cloud Version ROM:
Below is the overall Walkthrough of the game, that how you can play the game. What features are included in the game? So have a look one by one below.
The area in Cloud White Version:
The area of this game is vast and clear this time There are about two regions embedded in the game name as Kanto and Sevii. Making the game more interesting to play and enjoy, some cutscenes of Johto, Mangan, and Azur are present like in Sapphire. Cultivation in the pokemon area can be done with the pokemon you have in this area.
Sound System:
The Background music is awesome and attractive to play the whole missions. Get affected by the old 8-Bit class music. Some of the features of Pokemon FireRed are present in pokemon cloud white rom version. Play the pokemon cloud white game in its own colors, by completing the necessary missions. Some houses are open to visit. While you visit them, you will be in some other world where it has different missions. Then it's upon you, whether you want to leave that house or want to complete some missions.
Environment:
Day and Night feature is awesome to experience in the cloud white game. There will be changes in the weather all the time. While completing the game, you have to do some tasks which are unexpected. Also, the difficulty level of the game is high from previous versions. While looking and experiencing the gameplay, you will notice that there are some amazing evolutions.
Movement:
The Movement of Starter Pokemon is awesome this time. Now you can move in any direction. But there will be some restrictions all the time on some places. So simply you cannot move in the restricted areas. Moving in the area forward, you will notice some new Pokemons and fakemons. On average about 540 Pokemons and fakemons are present in the Pokedex. Also, the Pokedex is enhanced and having a bunch of features. Some pokemons from Gen I and Gen IV are present. They play a vital role while completing the missions.
Play the Cloud white on Emulator:
You can play the game on Emulator over PC. Make sure that you have chosen the right emulator to run this game. While running the game also make sure that the basic requirements of the game is there or not.
[note]
You may also like Pokemon Clover – Pokemon Light Platinum –
Pokemon Gaia
[/note]
Disclaimer: Pokemonlog.com Don't Provide ant Type of Hack, Crack, Patch, Mod and Virus Containing Download setups. All the Setups given here for downloading purpose are 100% Tested and Working. If you find download Link not working or broken then report us contact@pokemonlog.com 
Some Amazing Great Features of Pokemon Cloud White Rom:
Having amazing UI and Graphics.
The new battle system is awesome.
About 540 Pokemon
Some new Rivals are there.
Graphisms.
Pokemon from Gen I to Gen IV
Catch every type of Pokemon
Amazing BW Repel System.
Pokedex is new and awesome.
Bonuses from the PokeCenter
Pokecenter is new this time.
New Pokeballs are there.
EX Catch system is present.
Run indoor and IV game menu.
Weather and DPP snow.
Safari Area is present.
The difficulty level is awesome.
Smooth Gameplay and Physics
Now Run Indoor as well as Outdoor
New Music System.
Inverse Battle.
Download Pokemon Cloud White ROM for Free Now